Last year, the Kennedy Space Center opened their new permanent exhibit featuring the Space Shuttle Atlantis. A colleague and I happened to be in town on business this week, so we made a hasty appearance.1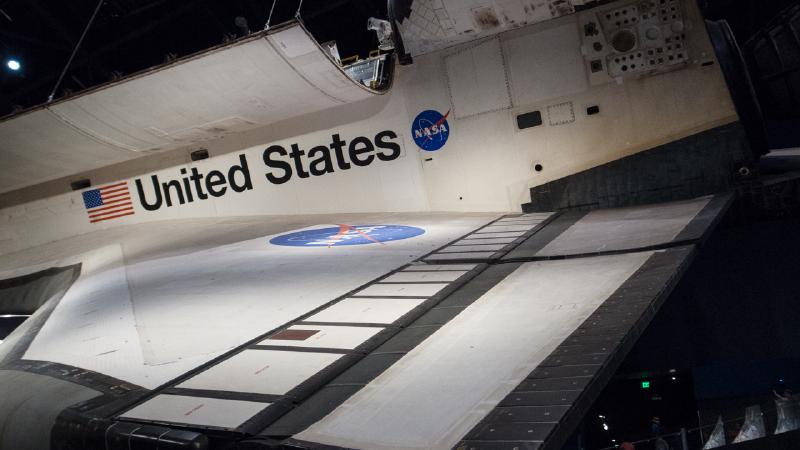 I had been lucky to see an orbiter in person a couple of times before, including the dummy orbiter (Enterprise) once displayed at the Udvar-Hazy Center. None of those opportunities brought me as close as the new KSC exhibit, with its levels of catwalks just barely beyond touching distance.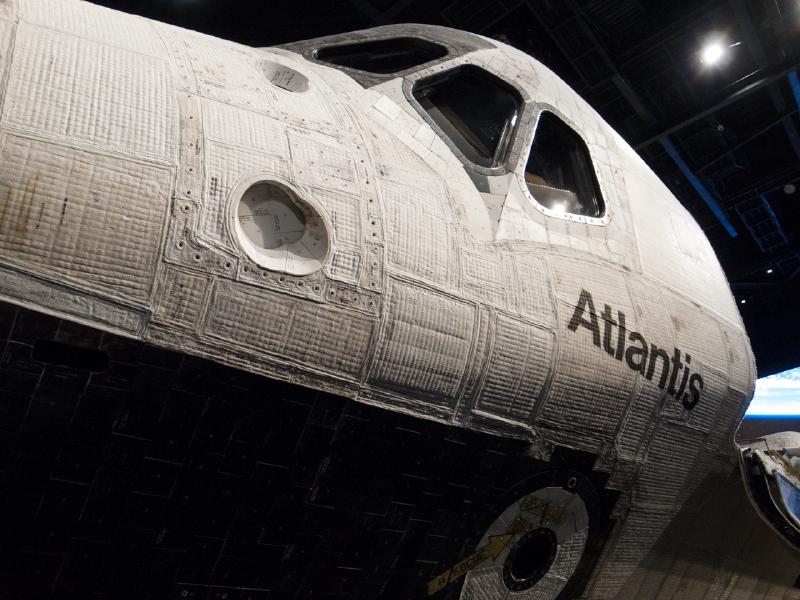 The most startling thing about seeing an orbiter up close is that you can see how handmade it is. It's not at all like a modern jetliner, with its polished, painted surfaces, flush rivets, and machined perfection. Its surfaces are rough and its lines are ungainly. It has been discolored, in this case, by the effects of 126 million miles of space travel. With fasteners, stitching, and glue exposed everywhere, you can see how it was assembled. It looks like it could have been built in your backyard. Portions of the fuselage unprotected by tiles are covered with white fabric quilts. There is a fuzzy fabric gasket to seal the open cargo bay doors. You can even see the overspray from when "Atlantis" was painted on the side of the cockpit, as if someone casually did the task with a stencil and a can of Krylon.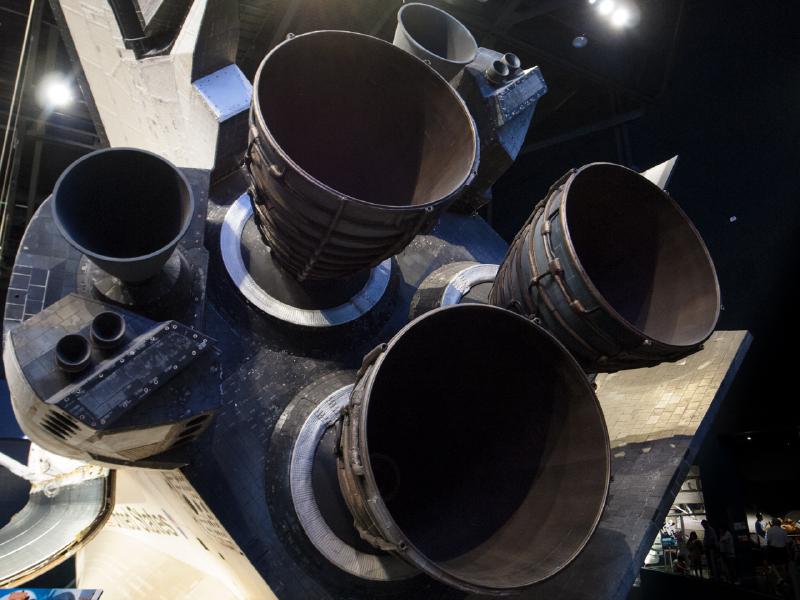 It's still strange to see the Space Shuttle, an icon of scientific progress from my school days, in full retirement. At my last visit to the space center in 2011 (for the penultimate shuttle launch) the program's end was lingering ominously over the complex–but now it's here. Most visitors consume the optimistic NASA PR–that is is only the beginning of a new chapter. The truth is a little more harsh. The future is in the hands of private companies, but the romance is gone.
---
Actually, we were hoping to catch a SpaceX Falcon 9 launch, which was scheduled perilously close to the time of my departing flight. Despite the miraculous clearing of the weather, the launch was scrubbed at the last minute due to a technical issue. ↩︎