I recently got tired of digging around for my cordless tools under a pile of materials and built Shaper's Cleat-of-the-Week Drill Rack.
The design is not super refined, but functionally it's perfect: you can grab and go without any special effort. (Being easier to use than a flat surface is the crucial feature of a useful tool storage system.) I'm not in the camp of people who are obsessed with French cleats for hanging everything, but it was ready to build and I had the wood on hand.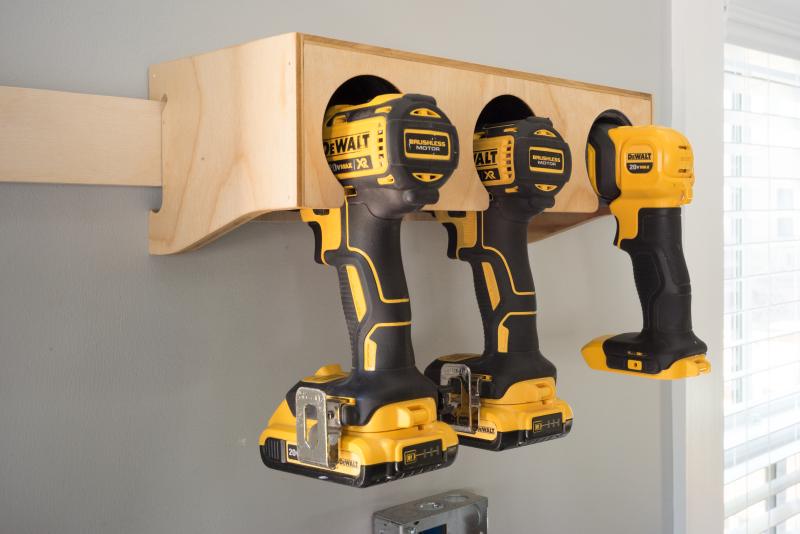 The black ABS pipe inserts all got a machined cut-out for a drill body; my third tool, a LED work light, was a little too wiggly. Fortunately I have access to technology that can produce 6-inch lengths of pipe on demand with any arbitrary cross-section!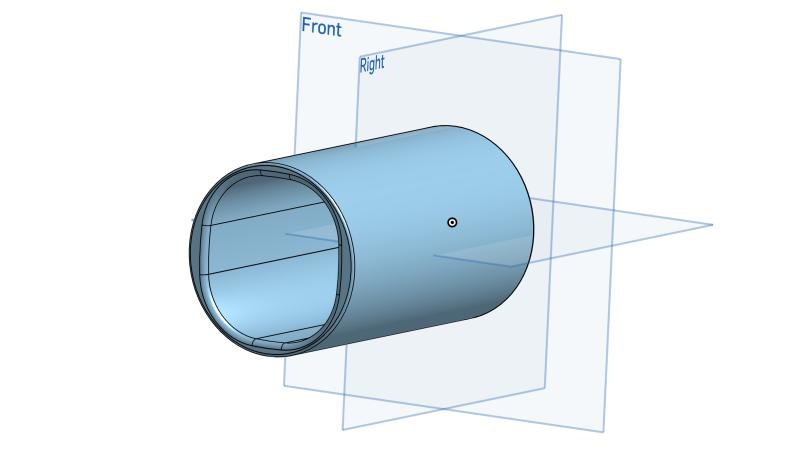 With the 3D-printed pipe liner in place for the work light, my entire tool kit fits great.