The walls in our house are made of horsehair plaster. It makes an amazing wall, without question, but it's also the most annoying material to cut holes in because the lath tends to catch the sawblade and break away from the back of the plaster, weakening the whole area.
When installing the speaker jacks in my previous post, I tried a tip from a friend which worked great.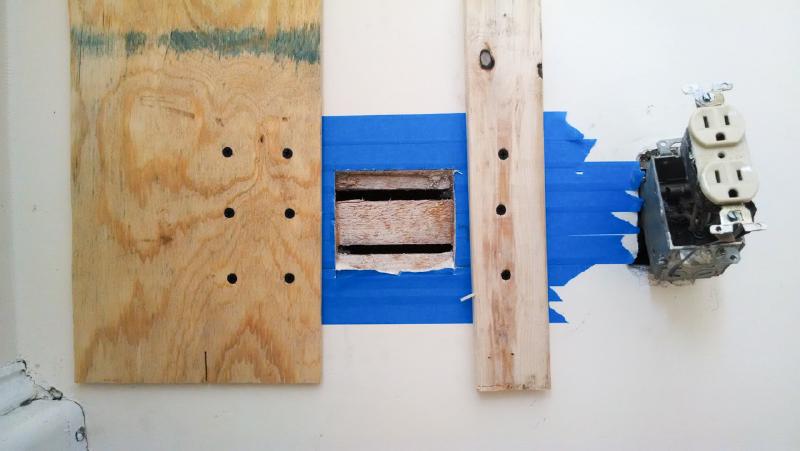 Simply screw some pieces of scrap wood to the wall on either side of the hole before you cut. The lath stays in place. Filling screw holes is a lot easier than patching cracked plaster!