Good news and bad news about my new Igleheart bike.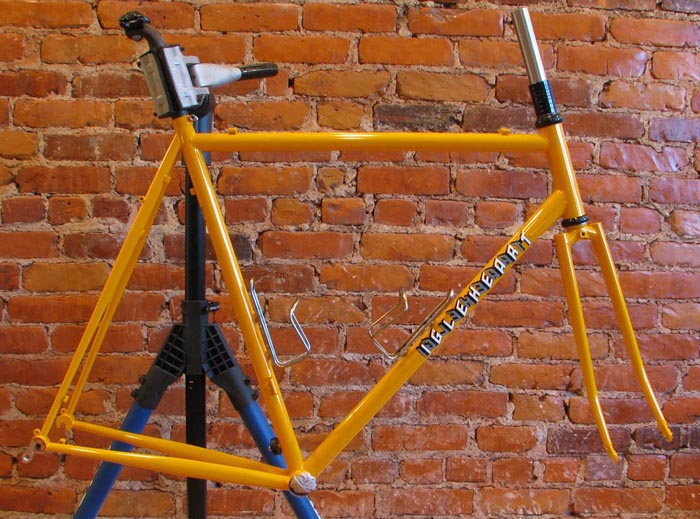 The good news is that the frame looks incredible. The craftsmanship is superb, the styling is distinctive, the welds are exquisite, and the color looks so good I want to lick it. My initials are welded into the bottom bracket. I own this thing. How exciting!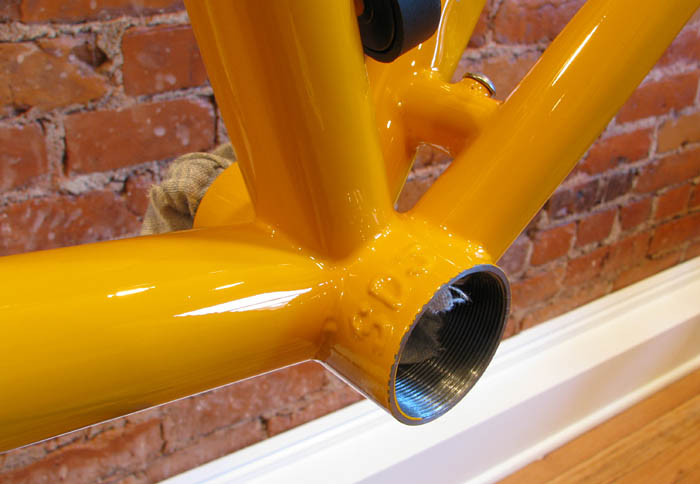 The color is exactly what I wanted. My desire to have a unique color was granted: the painter mixed the tint by eye. There will never be another bike in this shade! It has a beautiful gloss.
Since I was promised delivery by the end of May and I just got it on Wednesday, I am understandably anxious to get it on the road and start riding. I haven't gone for a long ride in practically a year due to the poor condition of my old road bike! After weeks of scouring bike shops and the Internet for just the right parts—another epic story which I won't bother to tell here—I set about assembling it after dinner.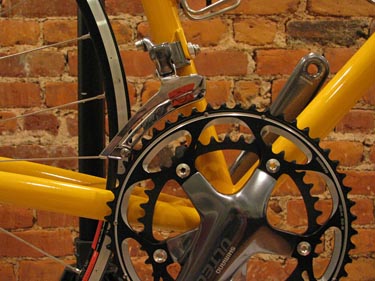 And that's where the bad news comes in. The rear brake bridge is set 2 mm too high, a problem that I think I can work around. More frustratingly, the fancy braze-on mount for my front derailleur is attached about 15 mm too far from where it's supposed to be, making it impossible to install any kind of front shifting system. So my build is aborted, my planned weekend victory ride is cancelled, and I confront the very real possibility that I need to unbuild the bike and have Christopher strip the paint off, move the offending parts, and repaint it. That could take weeks—and, ironically, there's no guarantee it would be the same color when I get it back. Who knows when and if I will ever ride this bike. Depressing.
Continued in part 6…