What family doesn't need a set of matching wooden crates to hold hats and mittens?
It started with some closet clutter and a hastily-made prototype of a diaper carton and masking tape. My kids don't even wear diapers anymore–that's how long this project lingered in a half-done state. But I love a good cardboard prototype and keep them around until I finish the project. Eventually I went to CAD and cut a CNC prototype out of MDF.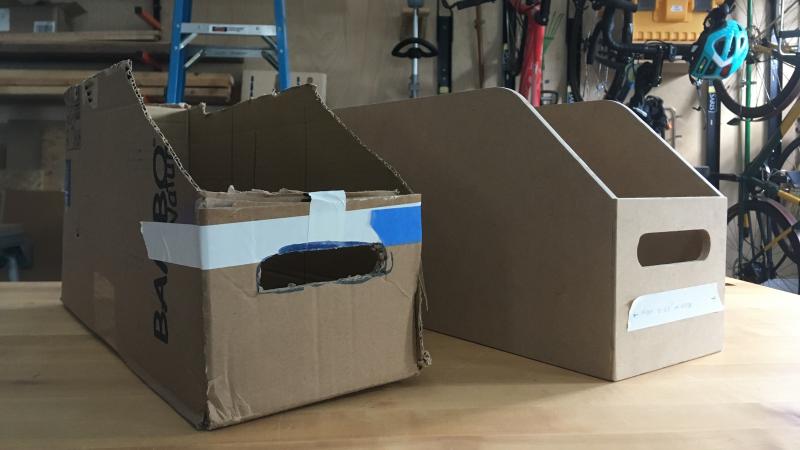 I used my Shaper Origin to engrave our names into the front panels prior to assembly. The Shaper is very efficient at engraving. My current technique is to cover the entire panel with blue tape, route, and spraypaint. If I did this more often I'd look into using a specialized large-surface masking material but blue tape works well enough. I used a V-bit to get the details on the text outlines.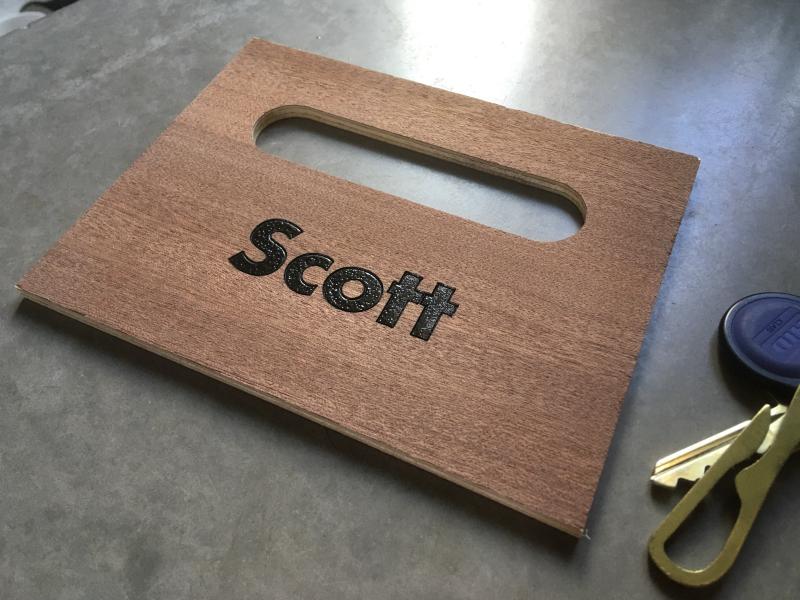 Then for a coat of Osmo polyx-oil finish. Unfortunately this finish darkened the sapele-veneer plywood much more than I expected. If I did it over, I'd use a lighter wood or white paint for the text.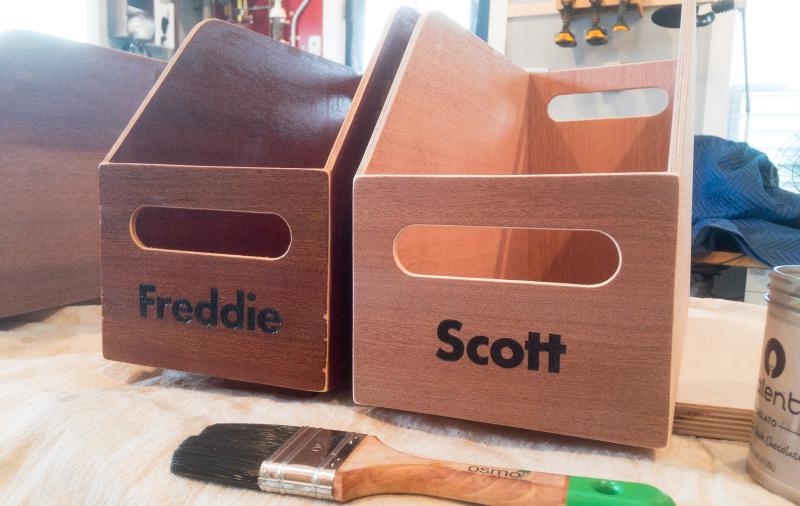 But now our mittens are sorted!