This original 1948 Linotype specimen book was basically calling out my name at the Museum of Printing gift shop.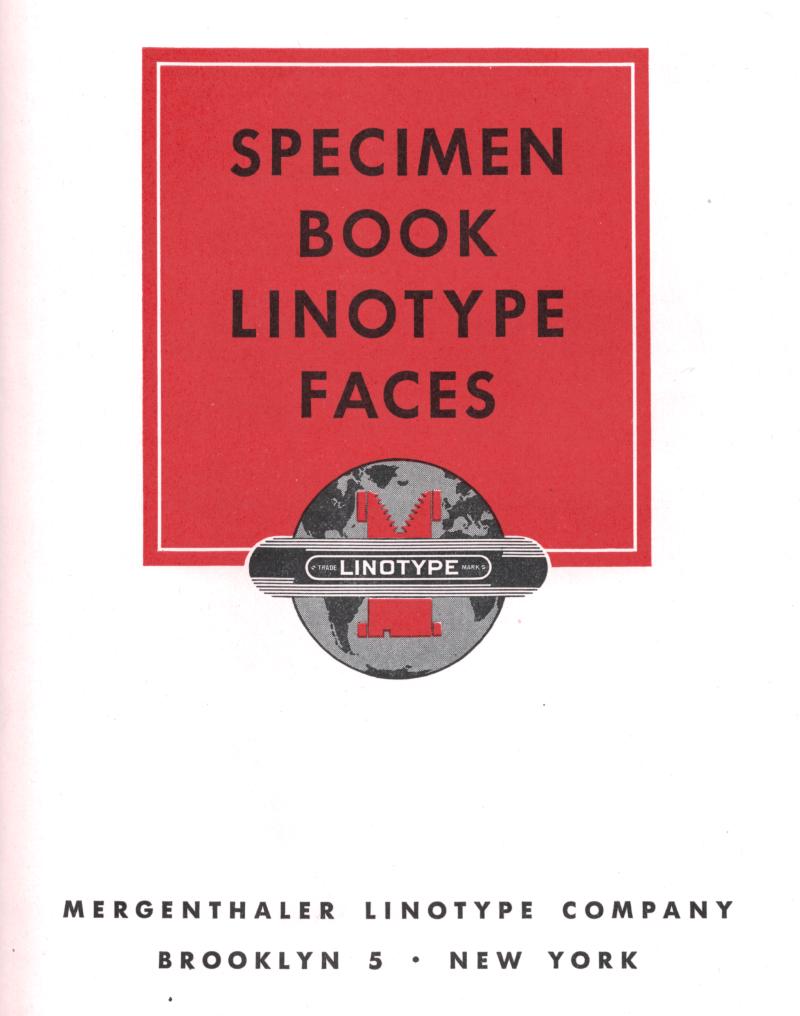 Brooklyn! Mergenthaler designers were surely the original hipsters.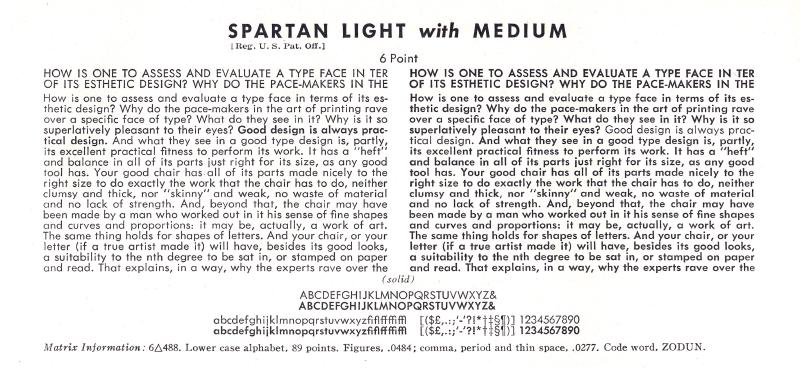 No waste of material and no lack of strength.
Typical for catalogs of its era, each typeface is orderable not by a SKU (a term that had not yet been coined) or a part number but with a telegraphic code word. Code words were chosen for brevity, unambiguity, and to provide some protection against transmission errors.
Of course, each combination of style, weight, and size is a different code, because what you'd be receiving for your purchase is a big pile of brass.