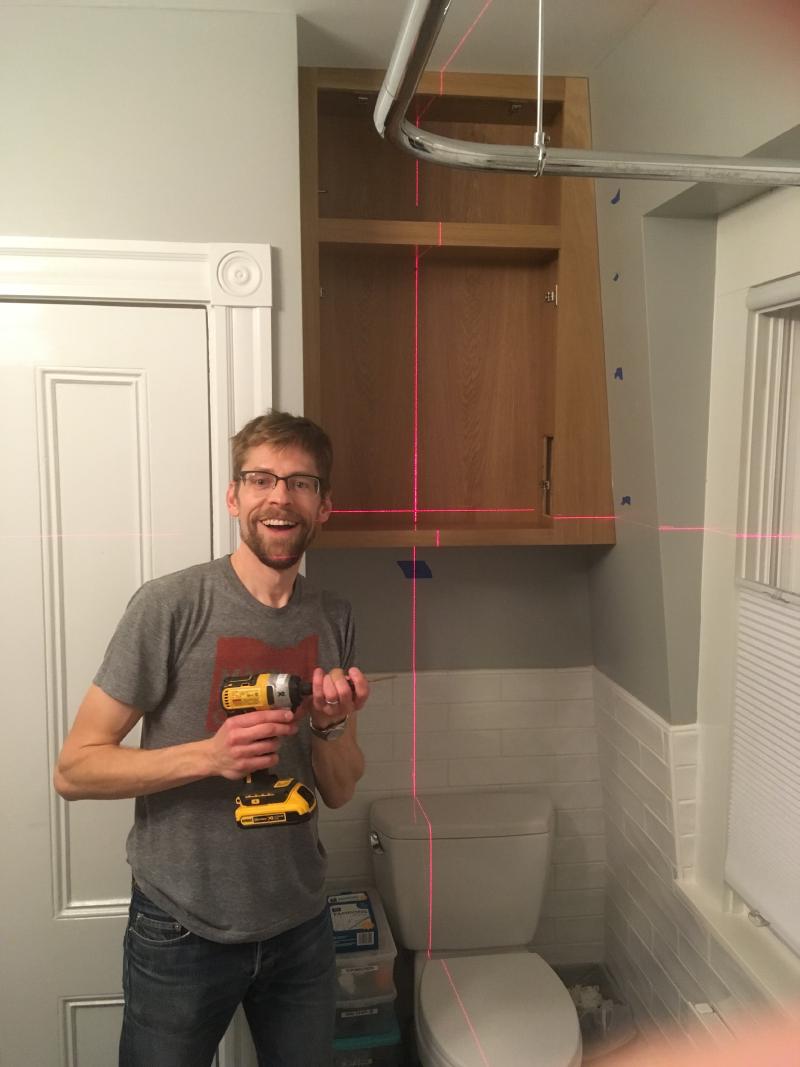 Our house has a small bathroom, which necessitates a thoughtful approach to storage. It also has an exterior wall that is not vertical (owing to the Mansard roof) and a ceiling that is not level (built circa 1895!). So, for the over-toilet storage, not just any cabinet would do.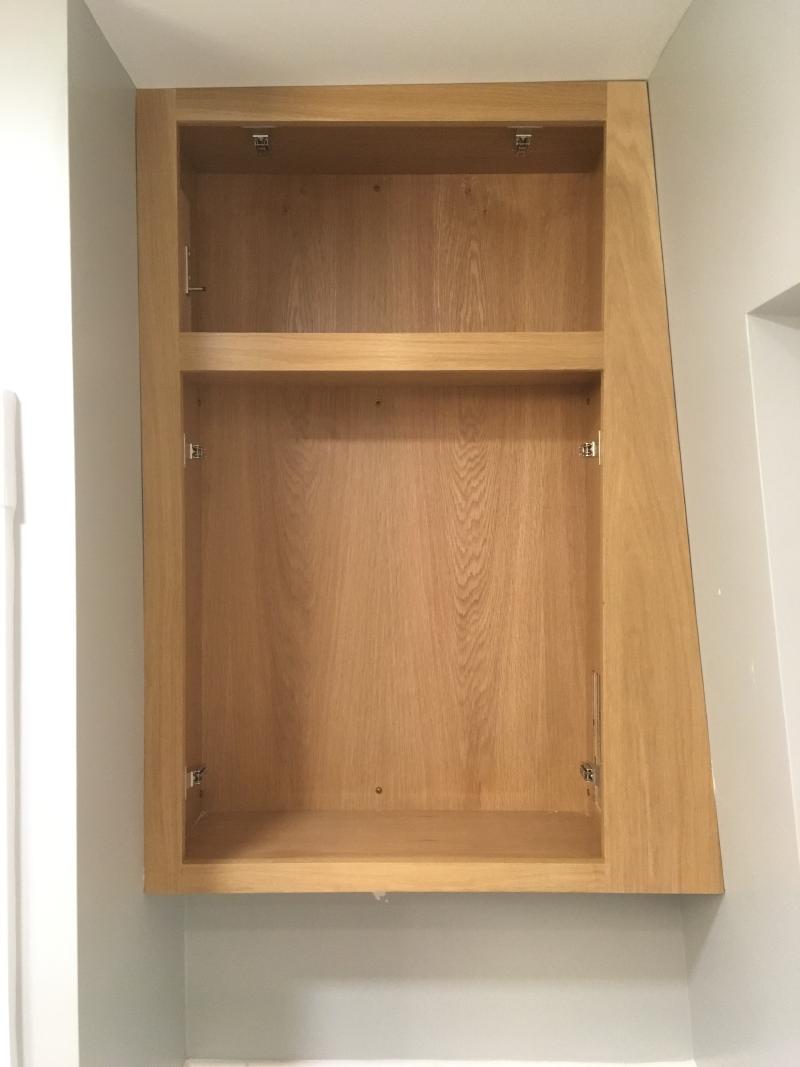 So I built a custom face-frame cabinet out of high-quality white oak plywood. White oak looks great, wears well, and on top of that, holds up nicely to the moisture of a bathroom. Since it's custom, I figured I'd make the inside of the box as pretty as the solid wood face frame.
A water-based polyurethane finish gives it a long-lasting and, crucially, an appearance that won't darken over time.
Due to the crazy geometry of the opening, I scribed a Masonite template and carefully constructed the face frame (complete with beveled rip cuts) to fit. I was pleased to see that it fit snugly and was dead-on level on the first try.
The Blum Euro-style hinges I used did a nice job of allowing the tiny adjustments needed to make the inset doors look perfect. Although the installation was easy, I'm not sure I'd use them again in this application due to the depth they require inside the cabinet–they really interfere with storing boxes in a shallow cabinet. I used a Blum Aventos HK-XS door lift to balance the upward-opening top cabinet door and was delighted by how superbly engineered it is.