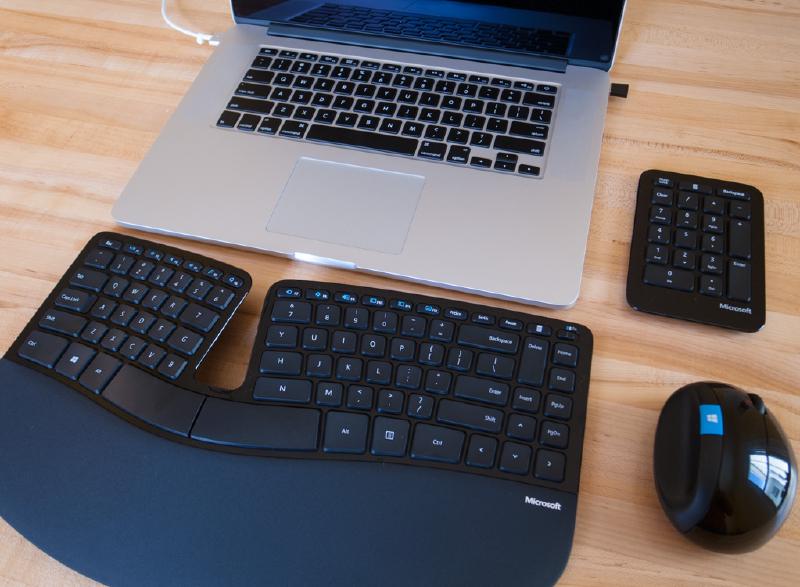 They keyboard on my Mac laptop has nice keys–they got that part right–but the overall design is a human-factors nightmare. One's wrists rest on a cold, flat aluminum surface and a too-sharp metal edge cuts against the band of your wristwatch.
The typing experience on Macbook laptops has made me pine for my old Thinkpad. If only Lenovo built laptops with display quality, battery life, and performance that were in the same league as Apple's.
I don't usually plug products here, but this one is pretty great: the Microsoft Sculpt Ergonomic keyboard. I'm still on the fence about the bizarre- looking mouse that's bundled with it (though I concede it's pretty comfortable). But the keyboard is amazing and comfortable beyond my imagination. I appreciate the clever use of magnets for the battery doors and the height-raising stand (presumably included for the benefit of standing-desk people). It is also pretty easy on the eyes. Glad I tried it!
Note to Microsoft: why don't you sell this product in your Microsoft stores?