I've been riding the same broken-down GT fixie that I bought on Craigslist in 2004. Nine years is a good life for a city bike. And it never really fit me anyway. With the slightly longer commute that came with my new job and house situation, it was finally time to upgrade to a winter-capable commuter bike that could support all my weird requirements:
Lugs for racks and fenders (I want a front basket–more on this later!)
A way to carry a chocolate malt on the go (Possibly not in the winter.)
Clearance for wider 700c tires (to absorb the potholes) and studded winter tires
A guard to keep my pant leg from getting greasy or snagged
At least one disc brake for stopping power in dirty, wet conditions
Maintenance-free belt drive technology from the future!
Since I was looking for a mostly off-the-shelf solution, this list narrowed my options down to basically one bike, the Spot Wazee, which arrived Saturday. I got mine through Belmont Wheelworks, Spot's unofficial non-dealer in the Boston area.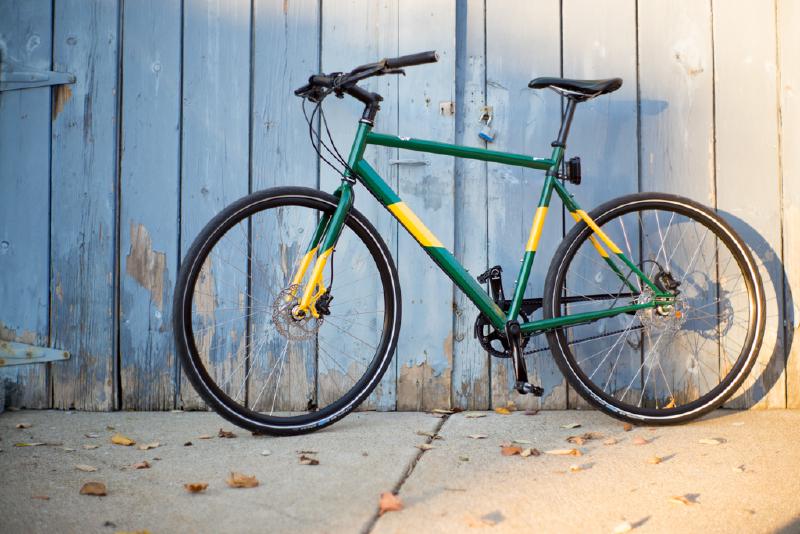 Yeah, it's great!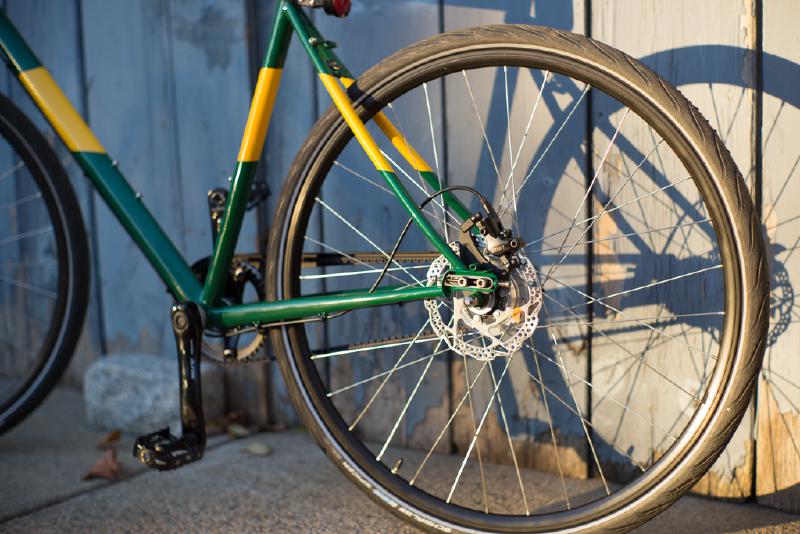 The frame is made in Taiwan, but it still has some nice touches that are usually found only on US-made bikes, like this brake bridge detail: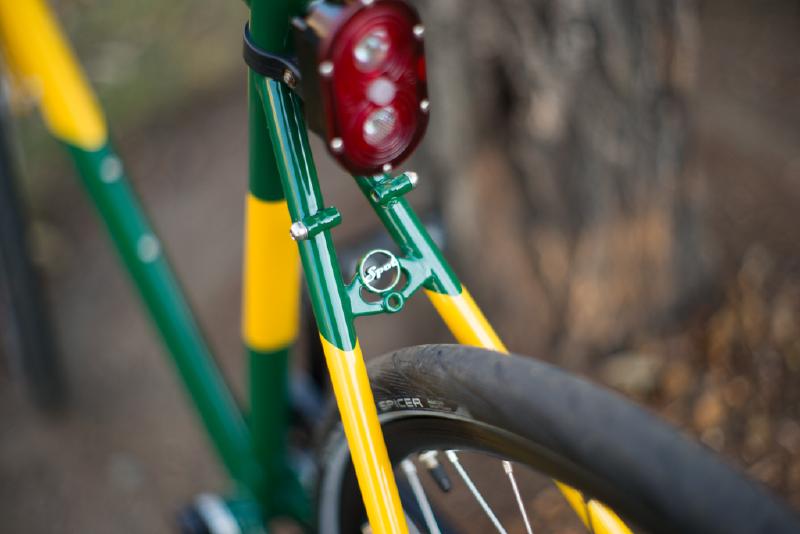 The rear hub is fairly heavy but it shifts like a dream. This is my first internally-geared hub and I'm impressed.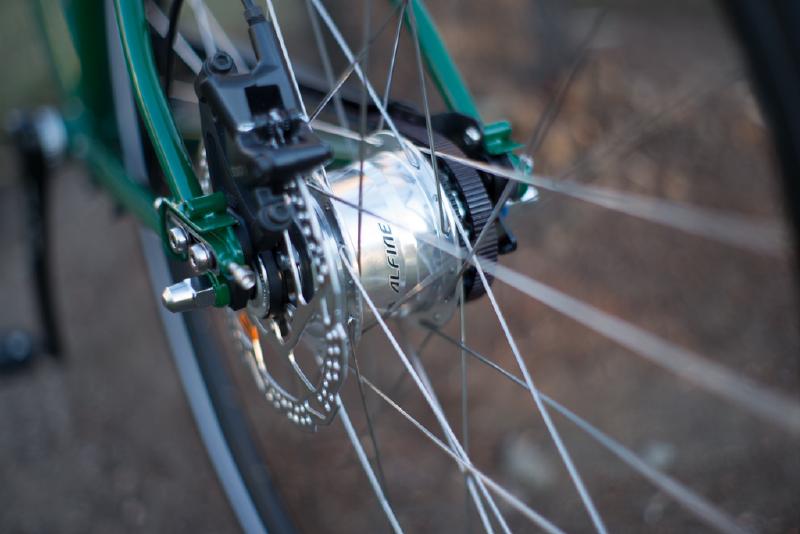 The Gates Carbon Drive is really well made. At low speeds it is less efficient than a chain, but the difference is hardly noticeable. It's quiet and smooth. And clean to the touch!